Pills can take weeks!
Make the freshest, fastest-acting probiotics instead.
Best Source for Probiotics!
Grow the Freshest, Fastest-Acting Probiotics 
Only a moment of prep & no dirty dishes
Grow TRILLIONS of CFU overnight!
Perfect Temperature: Benefit from both thermophilic and mesophilic probiotics
Only $99.95 and you never have to buy factory products again (pays for itself right away)
Or get a FREE MAKER while on a 3-pack monthly subscription for only $19.99/mo. (Cancel at any time by returning the free maker or it is yours to keep after 12 months and the monthly amount drops too:-)
Try it now RISK FREE for 60 days with our 100% Satisfaction Guarantee & Lifetime Exchanges*
As Seen On
SHARK TANK

"That is GOOD...This one is my favorite!" Lori

"Oh that is REALLY GOOD!" Robert

"It's like DESIRABLY GOOD...like I want to go buy it!" Daymond 

"Everything you are saying rings true!" Mark

AppleTV 2 Minute Drill
New York Post
ABC4
Good Things Utah
Boing Boing
Entrepreneur Magazine
Gadget Flow #2 Most-Sustainable Kitchen Gadget
Factory Products Can Take Weeks or Be Weeks Old!
Pills can die in stomach acid and take weeks(if ever)

× Only 1 strain in leading pill or drink

× Reduced CFUs after processing & storage

× Making your own before could take hours

× Yogurt temps are too hot (can kill mesophilic probiotics), kefir temps are too cool for thermophilic probiotics to thrive

× Factory products can be expensive (one customer is saving over $40.00 per week for just one person)

× Cause millions of pieces of trash every day

× Lots of scary ingredients/preservatives

× Limited options for KETO, Paleo…

× Limited options for non-dairy

Fresh probiotics can start working right away!

+ Get benefits of 11 different types of probiotics

+ Grow TRILLIONS of CFU of 11 fresh probiotics

+ Only a moment of prep and no dirty dishes

+ Not too hot or too cold = Perfect temp. to get benefits of both thermophilic (yogurt) and mesophilic (kefir) probiotics

+ Make fresh for less than buying ANY probiotics as 1 Batch = 90+ pills, 32 yogurts, 47 drinks, or 64 tubes!

+ 1 Batch saves 100+ pieces of plastic/garbage

+ You control flavorings, sugar, fat, milk type… 

+ Use Full Fat for KETO as probiotics consume carbs to grow

+ Use milk alternatives with natural sugars & no harsh preservatives (high-protein versions can also thicken).
Introducing the Probiotic Maker™
An Inspired, Practical Way To Get Fresh Probiotics!

+ Freshest: You can't get any fresher probiotics!
+ Fastest-Acting: Freshest is the "Bestest"!
+ Trillions of CFU: As in 1,000 times a Billion!
+ Perfect Temperature: Get best of both worlds!
+ 11 Probiotics: Not just 1 like leading pill/drink
+ All Natural: No preservatives, added sugars…
+ Versatile: Use a variety of milks & alternatives
+ KETO: Probiotics consume carbs to grow
+ Fat-Free: Use skim for yummy Fat-Free Shakes
+ Tastiest: Even kids are begging for more!
+ Save Planet: 100+ plastic/garbage saved/batch
+ Save Time: 1 min. of prep & no dirty dishes
+ Save Money: Costs less than any factory items
Over 150 5-Star Reviews Already!
My son, who is a gastroenterologist ("Gut Doctor"), sent me to get my own after bringing his to Thanksgiving to share with everyone… So here I am!

 

- Mrs. H. - Doctor's Own Mother

I love that I can get the best of all the probiotic world in one item. It's worked great, saved us money, and helped my hubby's gut! 



- Mel - Happy Hubby & Gut

This company has the best customer service. Quick and easy. I think the owner really cares about customers and the environment. Everyone needs the probiotic maker.

- Natalie H. - Satisfied Customer
So Easy Even a Child Can Do It!

It is as Easy as 1, 2, 3...
1. Simply add the starter packet.
2. Slide on the maker and plug it in overnight.
3. In the morning cool, flavor, & enjoy!
Buy one for yourself and get a second one 50% off for your loved ones.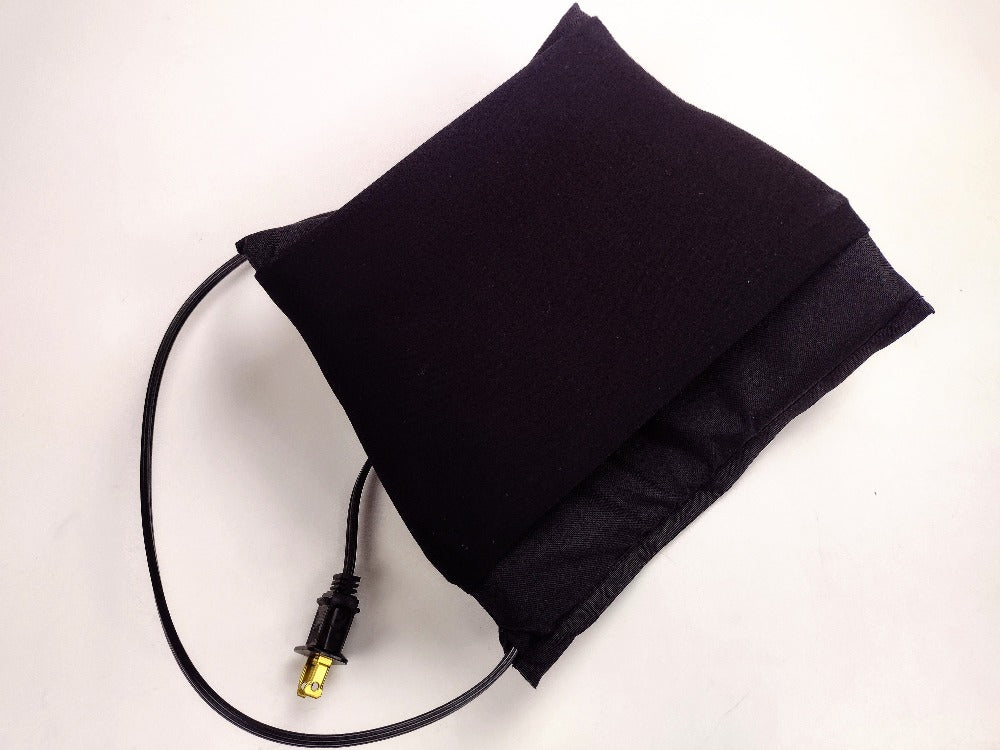 We Need Your Help
Help us help as many people as possible by spreading the word.
Also save $30.00 w/ code "LEARN" on makers w/ sewing imperfections as you help women-in-need learn to sew.
All makers come with our RISK-FREE Guarantee - 60-day 100% money-back for whatever reason as well as our LIFETIME FREE REPLACEMENT* as long as you are getting starters every month.
Get yours now to see why there are already over 150 5-STAR Reviews.
Save $30.00!